Are you in need of financial assistance and considering Upstart personal loans? Look no further. In this comprehensive guide, we'll explore how Upstart's innovative approach to personal loans can be your key to achieving your financial goals.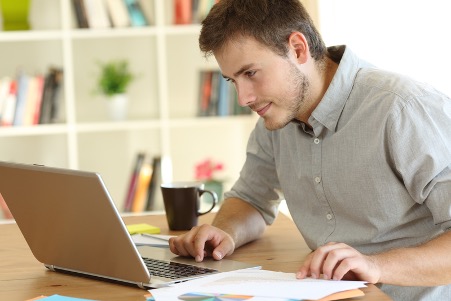 Understanding Upstart Personal Loans
Upstart has made a name for itself as a leading online lending platform. Founded by former Google employees, the company leverages cutting-edge technology and artificial intelligence to connect borrowers with investors who are eager to fund their loans. But what sets Upstart apart from the competition?
Why Choose Upstart Personal Loans?
Effortless Application Process: Upstart has streamlined the online application process, making it quick and user-friendly. Say goodbye to the days of drowning in paperwork or waiting in long lines at a traditional bank.
Competitive Interest Rates: Upstart utilizes advanced algorithms to assess your creditworthiness. This means you could qualify for lower interest rates compared to what traditional lenders offer. Lower interest rates can translate into substantial savings over the life of your loan.
Flexibility in Loan Options: Whether you require funds for consolidating debt, making home improvements, covering medical expenses, or any other purpose, Upstart provides personal loans ranging from $1,000 to $50,000. You have the freedom to choose a loan amount that aligns perfectly with your needs.
Speedy Funding: Once your loan is approved, Upstart is committed to delivering your funds swiftly. In many cases, you can expect the money to hit your bank account within just one business day.
The Upstart Difference
Upstart stands out in the realm of personal loans thanks to its unique underwriting process. Instead of solely relying on your credit score, Upstart considers various factors, such as your educational background, employment history, and earning potential. This approach opens doors for individuals with limited credit history or unconventional financial situations to access affordable loans.
Boosting Your Credit Score with Upstart
An unexpected perk of Upstart personal loans is their potential to improve your credit score. Timely payments on your Upstart loan can positively impact your credit history, making it easier to secure future loans and enjoy better terms.
Upstart vs. Traditional Banks
When compared to traditional banks, Upstart offers a more modern and efficient borrowing experience. Traditional banks often impose strict lending criteria and may have longer application processing times. Upstart's data-driven approach means that even if you're a first-time borrower or possess a limited credit history, you still stand a chance of securing a competitive loan.
In Conclusion
Upstart personal loans offer a convenient, flexible, and cost-effective avenue to access the funds you need. Whether you're looking to consolidate debt or finance a major life event, Upstart's technology-driven approach can help you achieve your financial goals with speed and ease.
Are you ready to embark on your journey to financial freedom? Visit Upstart's website today to explore how their personal loans can transform your financial prospects. Don't let financial obstacles hinder your progress—Upstart is here to help you realize your dreams.
Disclaimer: All loans are subject to credit approval and other terms and conditions. This blog post is intended for informational purposes only.
Disclosure: VitalFinanceMedia.com is a professional site which may receive compensation from the companies whose products we review or list on the site. This is often done through the use of referral and affiliate marketing. All information and references published on the site are accurate and up-to-date to the best of our knowledge. We are independently owned and the opinions expressed here are our own unless mentioned otherwise.
---