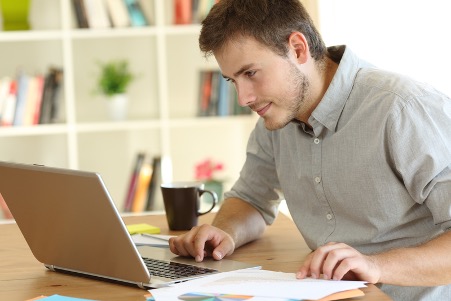 In this modern day, one can make a profession and a full-time living out of selling items online by blogging and creating amazing content on the internet. It is possible to continually generate thousands of dollars every month simply by creating new articles and blogging in the free time. In this 'How to Build An Online Store to Make Money' guide, you will find exactly what you need to do in order to get started with your own online store, while also providing you with the tools, training, and guidance to find success and possibly even make some money in the process.
How to Build Your First Online Store in 3 Steps:
The process of building your own online e-Commerce store is pretty simple and will only take a few steps to set up. The following guide will walk you through the full process step by step.
Here's the 3 simple steps that you are going to follow to build your own online e-Commerce store.
Step 1: Select The Best Online e-Commerce Store Platform
Step 2: Set Up an Online e-Commerce Store
Step 3: Advertise Your Product via Social Media – Facebook Advertising
Step 4: How To Automate Shopify Facebook & Google Ads | Step By Step Tutorial
It might seem to be a little confusing if you are new in building a website or a blog. Don't worry. With the step by step guide, the actual process will be much easier than what you think. Let's get started!
Step 1: Select The Best Online e-Commerce Store Platform
In the past decades, you would need to hire a web designer and graphic designer to help you with the process. Nowadays, the process is so much simple even a primary school kid can do it by following the step by step guide. It is so common that anyone without any knowledge in programming and coding is able to make a very nice online e-Commerce store and to make tons of money from selling products online.
The first step before going live with your online e-Commerce store, you will first need to choose a online e-Commerce store platform that is best for you. We highly recommend that you go with Shopify, as it's a content management solution that makes the process of managing your online e-Commerce store and creating product pages super easy. If you know how to browse the internet and send an email, you are more than qualified to build an online e-Commerce store of your own.
Shopify is one of the best-known brands in the e-Commerce world. Shopify is a software that you pay for using the SaaS model – you subscribe for the service. Usually, if you pay for a year's worth of support at once, you'll benefit from a slightly reduced cost.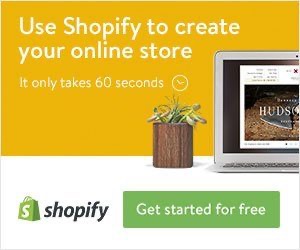 With Shopify, e-Commerce business owners and merchants can create a website and use an in-built shopping cart solution to sell both digital and physical products to customers around the world. Shopify even offers a system that allows customers to quickly and easily manage things like shipping requirements, and inventory tracking. Using Shopify, you can get access to an admin panel, where you can see the products you have for sale, write descriptions, process orders and so much more.
Here's a breakdown of the pricing for each plan:
Basic Shopify Plan – $29 per month
Shopify Plan – $79 per month
Advanced Shopify Plan – $299 per month
Step 2: Set Up an Online e-Commerce Store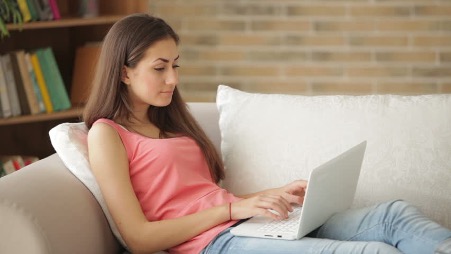 #1: Introduction
It used to be that setting up an e-Commerce store took a lot of hours as well as a lot of know-how. Today, however, that has changed and setting up an online store only takes less than one hour. With a few mouse clicks and a little typing, you can set up your own online store on the web.
There's a reason why Shopify is such a popular platform. Perhaps the biggest reason lies in the fact that creating your first online store has never been easier. In the video below, we show you how you can set up your own Shopify online store in less than one hour.
#2: Shopify Store Account Registration
The first stage of setting up your Shopify store is also the easiest. In order to start using Shopify, all you need to do is sign up for an account.
Navigate to the Shopify website, and click on the Get Started button. Fill in your desired email address, password and store name.
Remember, you're going to need to choose a unique name for your store, otherwise Shopify won't allow you to purchase the domain.
#3: Theme Selection, Installation, and Customisation
Color schemes
On the main dashboard, you select the Customize the Look of Your Site button. This area asks you to customize anything from logos to colors. This takes a bit of tinkering, but the main part you want to focus on is the link that asks you to Visit the Theme store. Here you can browse through the hundreds of themes in Shopify to make your site look awesome.
While free themes are great, premium themes can be very appealing to. Premium themes will come with extra modifications, so if you want to dive down into the very smallest details of how your website looks, then it might be a good idea to pay a little extra for a professional theme. You'll also find that you can make a lot of adjustments to how your site looks and performs if you access the CSS and HTML aspects of the theme. If you don't have a coding expert in-house, you can always check out the Shopify Experts page for some extra help.
There are plenty of Shopify experts that specialize in product descriptions, Shopify themes, email marketing, and lots more. You can tap into the Shopify Experts community for almost anything.
Some of the things you'll be able to change about your Shopify theme:
Fonts
Items that appear on the page
Related item functionality
Homepage carousel slides
Logos
#4: Payment System Setup
Once your Shopify store is ready and set up, the next thing you'll need to think about is how you're going to start taking payments from your Shopify customers.
Shopify offers the "Shopify Payments" option is probably one of the simplest ways to access and manage your payments online (read our Shopify Payments review). The Payments system means that you don't have to set up a merchant account with another provider like Square or Stripe. What's more, Shopify Payments integrates fully with your online store, so you can view all your payouts as a Shopify admin easily.
If you choose to use Shopify Payments for accepting customer cash, then you'll need to set up something called a "Pay Period". Basically, this is the amount of time between the day that your customer places their order on your store, and the time that the order funds are sent to your bank account. Funds from orders placed on Friday and the weekend are usually grouped together and sent in a single payment.
Crucially, just because there's an option to set automated payout dates on your Shopify account, doesn't mean that you have to wait forever to receive your money. By default, the Shopify payments gateway will give you the money you've earned for a specific day as soon as those funds are processed and therefore available. However, if you'd prefer to get paid weekly, or at another interval rate, then you can choose to do that too. If you select a recurring date for when you hope to be paid, then the payout will be scheduled for that specific day. To schedule your payouts:
Go to Settings and Payment Providers
Click on "Manage" in Shopify Payments
Click on "Payout Details" in the Payout Schedule
Click Save
Shopify Payments does come with access to a few useful features, such as payout balances and fee tracking. Within the admin section of your Shopify account, you can sync your payments with their orders, and therefore see how much you're receiving from an individual order. The Shopify Payments system also comes with just one fee – the card rate that you need to provide to the card company for the transaction. There's no subscription transaction fee.
A lot of third-party payment processors do come with a subscription fee that you need to pay alongside the price of typical credit card fees.
#5: Checkout Setup
Click on the tab to the left of the dashboard called Payments. This area allows you to select from dozens of payment processors such as Stripe and Authorize.net. Shopify also has its own payment processor which is super easy to implement. Simply walk through the steps to activate your payment processor. This allows you to accept payments and put those payments in an account.
Payment gateways are some of the most important things you'll need to consider when you're building the ultimate Shopify store. Remember, the gateway that's right for you will depend on a lot of different things, including:
The transaction fees: Most payment gateways will charge you a small fee every time someone purchases something on your website. Make sure that you go for the gateway that gives you the lowest possible price.
Card types: It's important to select a payment gateway that accepts a wide variety of card types and other payment options, including things like PayPal and Stripe.
Offsite checkout: Some payment gateways will take the payment process away from your website and into their own server using a form. This payment gateway strategy can be slightly more secure, but it's also a bit of a pain for customers.
After all is said and done you can click on the Launch Website button to make the store live.
#6: Shipping
We addressed Shopify's shipping options briefly in the sections above. However, if you're planning on selling physical products from your online store, then you're going to need a plan for how exactly you're going to ship items to your customers.
The good news is that the Shopify store builder does come with a built-in suite that allows you to automatically calculate the rates that could be right for you and your customers using reliable sources like DHL, and UPS. With the Shopify Shipping feature, you'll be able to process online orders rapidly, and print valuable shipping labels without worrying about issues like dealing with additional plugins. This is one of the features that really makes Shopify stand out over other ecommerce website builders.
Unlike other online software solutions like WooCommerce, Shopify has pre-existing arrangements with some of the world's largest shipping carriers to help customers reduce the costs of serving their customers as much as possible. What's more, shipping features are included in every Shopify platform, to find them, you just need to go into your Settings page and click on the Shipping option.
To make the most out of Shopify Shipping for your business, you'll need to make sure that you fill out all the available details that you can. This means listing dimensions and weights for your products and your available variations. Once you have your carriers linked in with Shopify, you'll be able to start fulfilling orders for your customers.
Usually, there will be several shipping options available underneath your product information. You'll be able to choose to leave your customers to choose the selected speed that's right for them, or you can upgrade your customer to a cheaper or faster service. Remember, while Shopify gives you the option to choose from a wide range of shipping options on your back-end, your customers will only see the calculated shipping rates that you've already given them.
Part #7: Product Page
Once you're properly signed up with Shopify, the software will take you directly to the admin screen for your new website. Here is where you'll be able to start customizing your store and uploading products for your customers to browse through.
When going to your Shopify backend it outlines a nice step-by-step process on how to completely set up your shop. The first button asks you to add a product, so you should click on that first.
The Add product page is similar to something you would see on WordPress. You can fill in details like a title, description, price, and vendor. Feel free to complete however much of the product page you'd like. Just make sure you save the product at the end.
Remember, the images connected to your product can make or break your chances of a sale, so it makes sense to choose images that will appeal to your target audience. Don't make the mistakes of overlooking the importance of your website visuals.
Another thing to keep in mind is that you can set up collections or groups of products according to your individual needs too. For instance, if you were a clothing website, you would be able to set up a page that was specifically for men's clothing, or specifically for shoes and accessories.
With Shopify, you can arrange for the same products to show up in a number of different collections, making it easier than ever for your customers to find the items that they need. When you do add a collection to your store, you'll be able to select how products should be added to it. For instance, you can have products that meet with a certain criteria automatically added to your store.
Alternatively, you can watch the following video about step-by-step guide to build a shopify store. This is a complete video guide for Shopify Store set up. By following this guide, you will be able to understand the process of setting up Shopify store and will be able to manage the store setting up yourself.
(Credit to: Casual Ecommerce) 
Here's the breakdown of content in the video:
Sign Up – 0:15
General Settings – 3:10
Theme Selection – 12:30
Home Page Customization – 17:20
Essential Pages – 39:20
Navigation – 49:10
Blog Posts – 52:35
Domains – 53:35
Preferences – 54:35
Adding Products – 57:00
Collections – 1:06:20
Adding Collection To Home Page – 1:09:00
Editing Checkout – 1:10:00
Discounts – 1:12:00
Orders – 1:14:00
Analytics – 1:14:30
Apps – 1:15:30
Selecting A Plan – 1:18:00
Summary – 1:19:50
Step 3: Advertise Your Product via Social Media – Facebook Advertising
(Credit to: Casual Ecommerce)
Facebook Ad is the best way to promote a drop-shipping store now. With Facebook Ad, you will be able to reach potentially 2.2 billion people around the world.
This is a complete video guide for Facebook . By following this guide, you will be able to create ad copy, to do audience targeting, and to build your very first Facebook Ad campaign.
Here's the breakdown of content in the video:
Intro – 0:00
Tips and Tricks – 0:45
Ad Template – 4:59
Create Ad – 6:21
Upload Media – 7:31
Add Video Clip – 8:54
Add Second Scene – 11:24
Add Fourth Scene – 15:09
Add Background Music – 18:59
Step 4: How To Automate Shopify Facebook & Google Ads | Step By Step Tutorial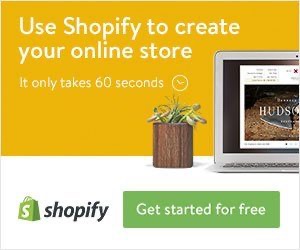 We Are Trusted Shopify Partner. We Will Show You Step-By-Step On How To Build An Online Store. Also, We Will Guide You On How To Promote Your Products Using Facebook Advertising Method.It Is Absolutely FREE! You DO NOT Need to Pay A Single Cent For All This Guide.
Disclosure: VitalFinanceMedia.com is a professional site which may receive compensation from the companies whose products we review or list on the site. This is often done through the use of referral and affiliate marketing. All information and references published on the site are accurate and up-to-date to the best of our knowledge. We are independently owned and the opinions expressed here are our own unless mentioned otherwise.