Feel calm with online therapy

Work with licensed therapists through problems and painful emotions and start a new, more fulfilling life. With Calmerry, you can get professional mental health support wherever you are.

From Just $42/Week


If you're considering therapy — whether it's to restore a relationship, recover from a trauma, adjust to a new life phase, or improve your mental health — finding the right therapist is the first hurdle to cross.
Researchers have found that the bond between you and your therapist is likely to have a big impact on your growth. That's why it's important to do your research, ask questions, and pay attention to your own responses in your search for the therapist that's right for you.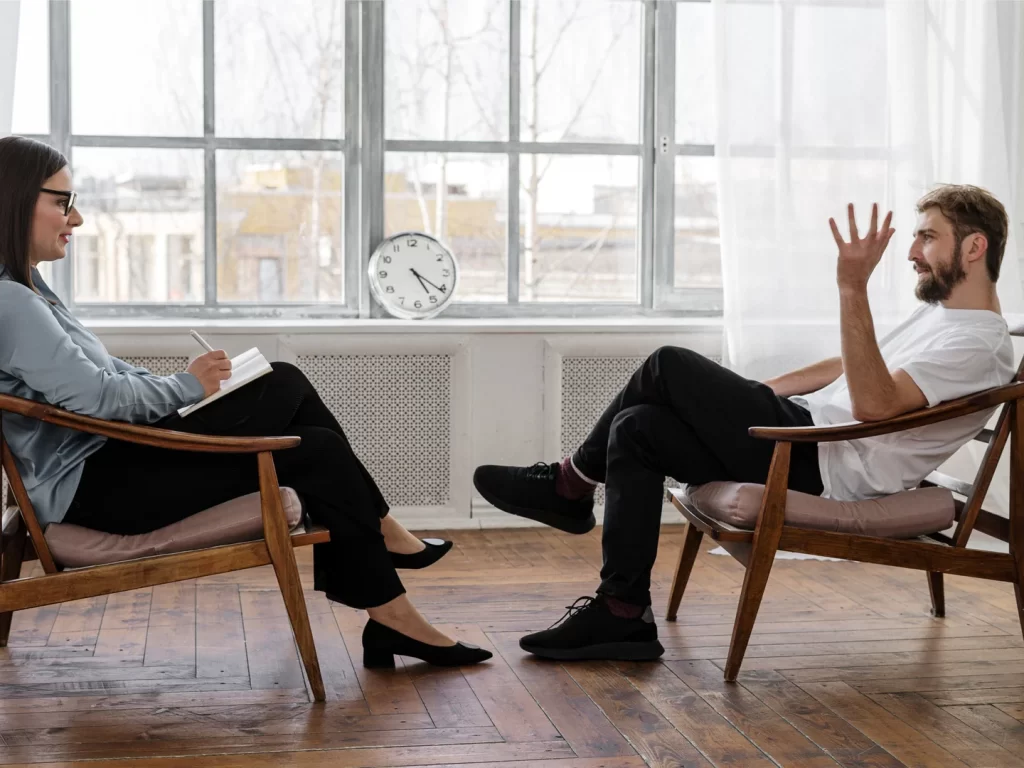 Here are some tried-and-true methods for finding a therapist to help you reach your therapeutic goals.
1. Consult your provider directory
If you plan to pay for therapy through your insurance plan, your first step might be to look through your plan's provider network.
It's also a good idea to find out whether your plan limits the number of sessions you can attend each year and whether using an out-of-network therapist will affect your out-of-pocket costs.
2. Ask someone you trust
A referral from a friend, colleague, or doctor you trust is another way to find a therapist who might be a good fit for you.
While a referral is a good place to start, it's important to recognize that you may have different needs and goals with your therapy than the person giving you the recommendation.
So, a good match for one of you might not be as beneficial to the other.
3. Use a reliable online database
A number of mental health organizations maintain up-to-date, searchable databases of licensed therapists.
Your search could start as simply as typing in your ZIP code to generate a list of counselors in your area. You may also be able to search for specialists, like marriage and family counselors or therapists who focus on drug and alcohol use.
4. Explore local resources
Your community may also have resources to help you. If you're a student, your school might provide access to a counseling center.
If you're employed, your human resources team might offer a list of therapists available through a workplace wellness or employee assistance program.
If you need counseling related to domestic or sexual abuse, you might be able to find group or individual therapy through a local advocacy organization.
If you want your faith to inform your treatment, you might consider reaching out to your church, synagogue, mosque, or other worship center for a list of licensed therapists affiliated with your faith.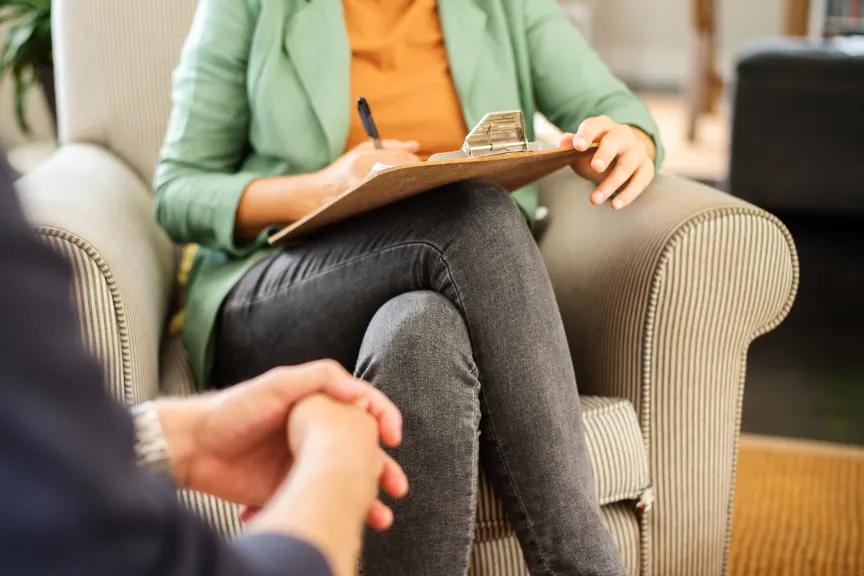 5. Reach out to organizations that address your area of concern
If you're looking for a therapist to help with a specific mental health condition, you might find local therapists through a national association, network, or helpline.
Many of these organizations and trade unions have resources to help you identify professionals who can assist with mental health needs. For example, the International Association of Firefighters offers help with mental health, post-traumatic stress disorder (PTSD), and substance use.
6. Think about your goals ahead of time
What do you want to accomplish in therapy? StudiesTrusted Source have found that when you and your therapist both work together toward the same goals, your outlook will be better.
If you think some type of medication may help with your symptoms, you'll want to find a psychiatrist or practitioner who can prescribe medications.
If you've heard that cognitive behavioral therapy (CBT) or eye movement desensitization and reprocessing (EMDR) therapy have been effective for others with your condition, you'll want to look for a therapist with certifications or specialized training in those treatment approaches.
If you want to be part of a supportive network of people who understand your experiences, you may want to consider looking for a therapist who's involved with support groups or group therapy sessions.
Your goals may change as you work with a therapist. It's OK to talk with your therapist about changing the direction of your treatment plan as your needs evolve.
7. Ask questions about the things that matter to you
When you meet your therapist, whether it's online, on the phone, or in person, it's not uncommon to completely forget every question you wanted to ask.
To make sure you have the information you need to make a good decision, keep paper and a pen, or a notes app, handy for a few days before your meeting. Jot down questions as they come to you.
8. Pay close attention to your own responses
No matter how many professional accreditations your therapist has, your own feelings of trust and comfort should be your top priority. Will therapy be uncomfortable from time to time? Possibly. After all, you'll likely be discussing difficult, personal topics.
But if you feel uncomfortable with your therapist for any other reason, it's all right to look for someone else.
You don't need a reason to switch therapists. It's enough that you don't feel comfortable.
Convenient therapy

With Calmerry, you don't have to wait an entire week to talk to your therapist. Online therapy is easily accessible to anyone. You can get professional support when you need it, no matter where you live. Message your therapist any day or schedule a live therapy session from the comfort of your home from any device.

From Just $42/Week

Get Started Now: Find Therapy that Fit Around You
Get matched to a therapist and start therapy at a time and place that suits you — via video or live chat.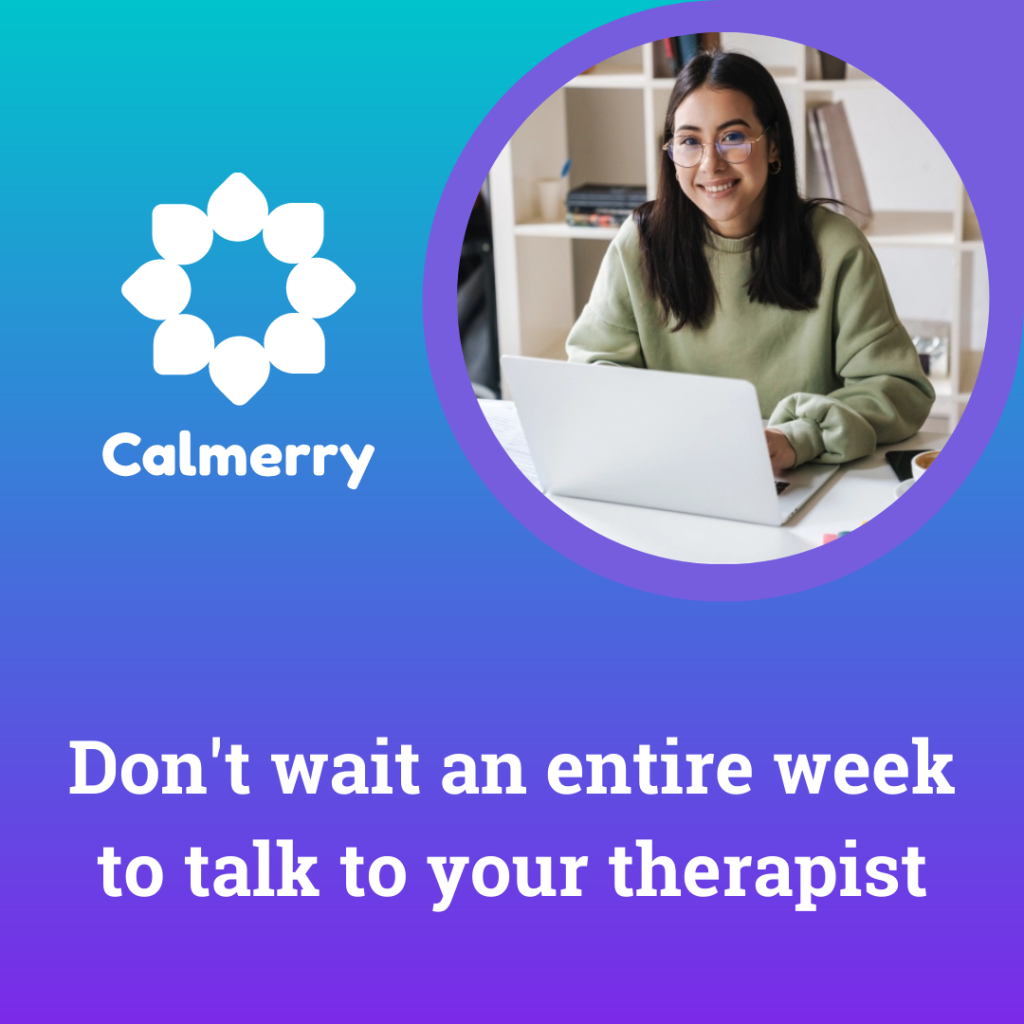 1. Complete your free online assessment within minutes
Tell us a bit about yourself and we'll match you to the best therapist according to your personal needs.
The information you provide us with will only ever be shared with your chosen psychologist once you decide to book an initial session with them.
2. Choose your therapist
Browse profiles and click to connect with your chosen therapist.
3. Choose how you get therapy
Select the way you want to connect with your therapist — by video or live chat.
4. Schedule your session
Select a slot for your sessions that best suits you — early hours, after hours, from the comfort of your own home, wherever you choose.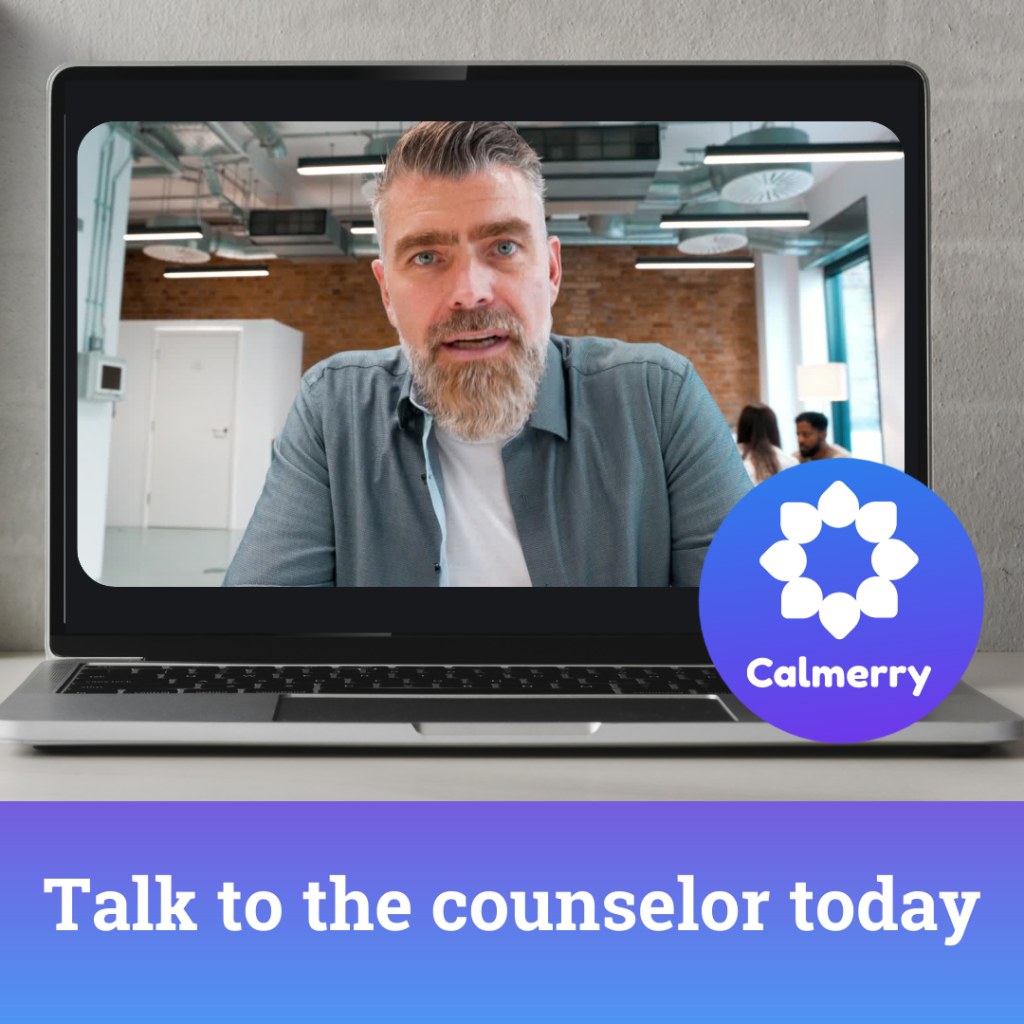 Frequently asked questions:
I'm not sure if therapy is for me. Should I book?
Having an initial session with your matched psychologist will give you a sense as to whether therapy is for you. You are not committed to any further sessions after the first appointment. Our clients often find that this first experience is helpful in deciding what they need and if the psychologist they have been matched to is the right fit for them.
Why do I have to fill in an online questionnaire?
Our online questionnaire is part of your initial assessment: we have developed it in order to match you to the right therapist depending on your presenting difficulties, needs, history, and therapy goals. The information you provide us with will only ever be shared with your chosen therapist once you decide to book an initial session with them..
What happens in the first appointment and why is it only 30 minutes?
During the first appointment you will meet your matched therapist and have a 'taster' session. This session is in place to help you get to know each other before you make a decision as to whether you feel that they are a good fit for you and you can develop a therapy plan for some ongoing sessions. The therapist will go through all the practical information you need to know about how the sessions will work. You will also agree on the goals of your work together and the number of sessions you would like to have in the first instance. The session is shorter in duration because it is an introductory session that is in place to ensure you are well informed about the process and happy to commit to the therapeutic work. It is a way to 'dip your toe in the water' so to speak before making the decision to engage with a course of therapy.
Is everything I talk about confidential?
Yes, everything you talk about is confidential. The only exceptions to confidentiality are if your therapist thinks that you are a risk to yourself or others in which case they may contact other professionals involved in your care such as your General Practitioner or a next of kin. This will always be discussed with you first. During your initial session, your therapist will cover all these agreements with you to ensure you have given informed consent.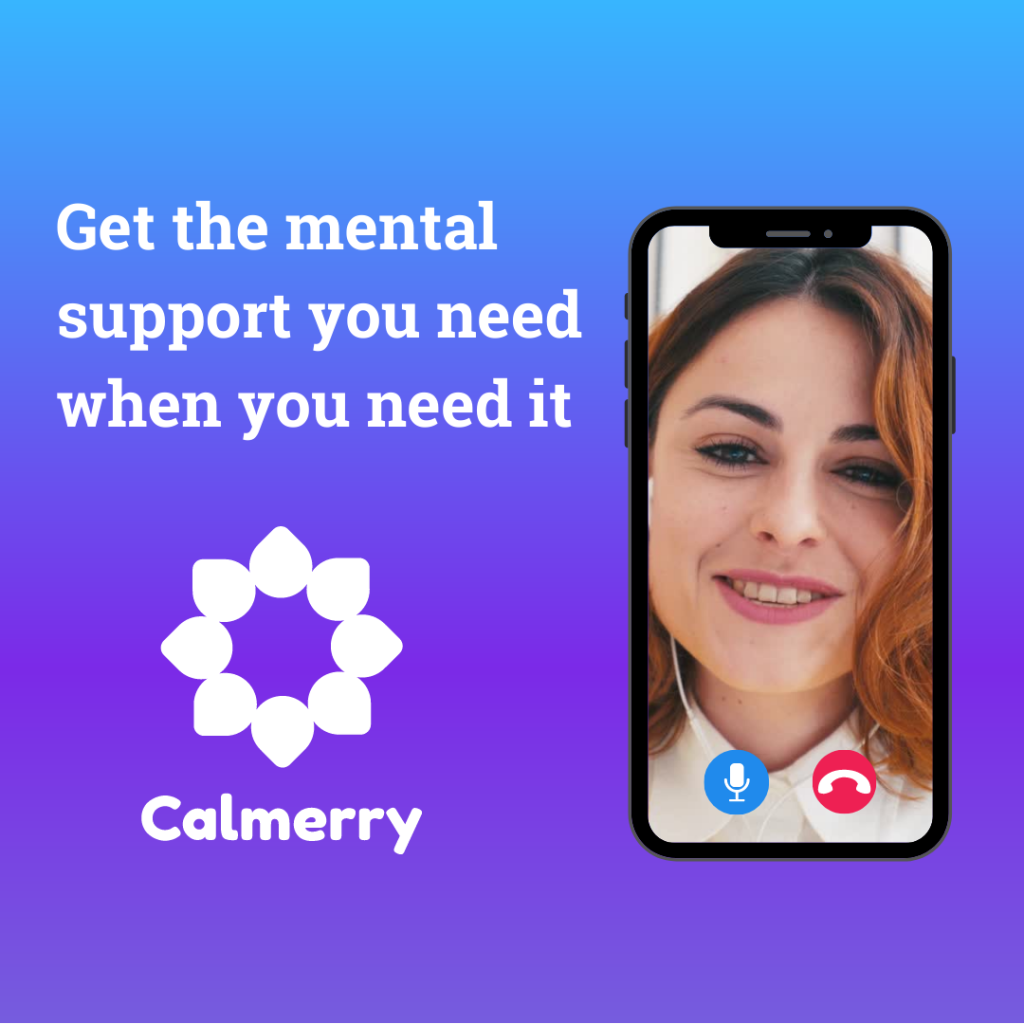 Disclosure: VitalFinanceMedia.com is a professional site which may receive compensation from the companies whose products we review or list on the site. This is often done through the use of referral and affiliate marketing. All information and references published on the site are accurate and up-to-date to the best of our knowledge. We are independently owned and the opinions expressed here are our own unless mentioned otherwise.